Excuse me while I scream into Iceland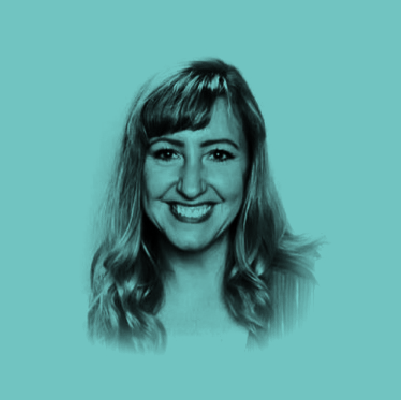 The mental health crisis – born out of a global pandemic – is getting attention from brands, countries, and Hollywood alike.
Iceland's tourism board is inviting people to release their pandemic frustrations by letting out their loudest scream with their Looks Like You Need Iceland campaign. Screams recorded on their site, from around the world, are broadcast through speakers placed throughout the island's striking landscape, providing some much-needed scream therapy, while inviting said screamers to someday visit the landscape and let out their screams in person.
With travel at an all-time low and stress at an all-time high, this is a clever way for Iceland to use something that they are rich in – wide-open spaces perfect for screaming into. One of the (very) few positives to come out of a global pandemic is its consequential softening of the stigma around mental health. Several brands have opened up the wellness dialog with their audience, inviting them to release frustrations, feel loved and manage stress.
One of the (very) few positives to come out of a global pandemic is its consequential softening of the stigma around mental health
The H&M Lab, its Berlin-based innovation hub developed a new denim jacket with built-in sensors that gives the wearer the feeling of being hugged. Controlled via an app, users can send and receive hugs through flexible sensors and tactile elements around the shoulders.
Even esports is getting involved. Skillshot, an esports company, partnered with The Community New York and Rise Above the Disorder (RAD) – a group founded by gamers focused on addressing mental health – to create in-game therapy sessions between gamers and therapists, as a way to reach people in need of counselling.
Great things can come when you meet your audience where they are
The Bigger Picture
We can't talk about the growing need for self-care without looking at the overwhelming success of mental health and meditation apps. The #1 app Calm saw a 36% increase in downloads from January to April of last year and reached 100 million downloads and 4 million paid subscribers. They also made the smart decision to sponsor CNN's election coverage, resulting in 35,000 downloads on Nov. 3 and Nov. 4, up from its daily average of 26,000. It also climbed 54 spots to be the 65th most popular app on the Apple app store and is now valued at $2 billion.
Headspace was the first to offer free memberships to front-line medical professionals and first responders. It later expanded its free access to the unemployed and launched a collection of free content for those living in New York, in partnership with New York Gov. Andrew Cuomo. It raised more than $100 million in two rounds of Series C funding last year.
Both apps have gone Hollywood as well. Headspace inked a deal with Netflix for three original seasons as well as with Kevin Hart's production company to produce content, proving that laughter might just be the best medicine. Calm launched a 10-episode series on HBO Max, using celebrity narration from the likes of Priyanka Chopra Jonas and Keanu Reeves.
During these unusual times, perhaps one silver lining is that a topic that has previously been swept under the rug – mental health and all that it entails – is now being championed by mainstream celebrities, brands, and even tourism boards. Proving that great things can come when you meet your audience where they are. Whether they're feeling anxious, depressed, or isolated. It's now ok to admit you're not ok.
New Normals is a content series focused on the rapid evolution of the experience economy in response to the global pandemic. TRO, the brand experience agency, in collaboration with the global network of Omnicom Experiential Group, will share weekly stories and insights from around the world.