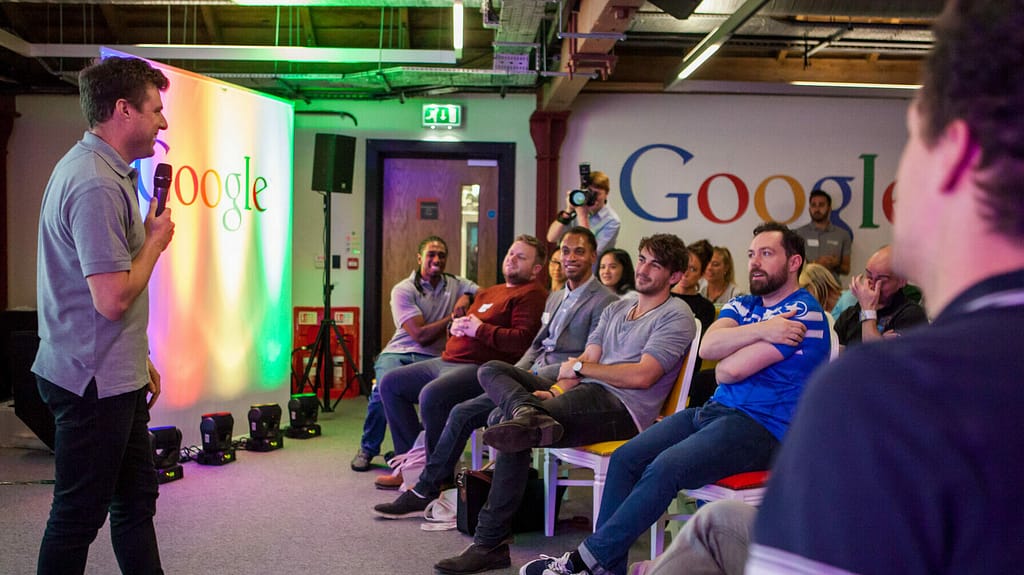 We recruited an army of specialist staff to support Google's global retail expansion
To provide highly profiled staff to support Google's rapid retail expansion throughout the UK and beyond, providing product education and training, sales support and area management.
Following a succesful trial at three pilot store-in-stores that Google had created within Currys PC World shops, we were appointed to provide staffing and training services for the brand.
As Google's retail footprint extended nationwide, so did our bespoke staffing solution. In-store, our nationwide pool Google Specialists grew to over 100 people, flexing up and down at key periods such as Easter, Christmas and Back To School. To oversee this team and also liaise with retail and OEM partners to drive sales and brand visibility, we created a team of Market Managers who covered the whole UK, managed by 2 National Field Managers. All sales and performance data was collated into a custom, cloud-based dashboard which enabled the client to review and delve down into project performance at the touch of a button. Our in-house management and data analysis team provided weekly updates and ongoing interventions to continually optimise team performance.
Finally, we employed a team of specialist product trainers, who provided technical and sales training to both our team, key partners and even Googlers themselves. All of these staff were brought together once a year for a multi-day training events, which we designed and managed.
Reflecting the eventual Retail Operations structure within Google, our UK team oversaw the roll out and co-ordination of the programme in other European markets including France, Germany and the Netherlands, enabling us to be consistent and efficient in delivery and measurement. In addition, resource and information-sharing with our Asia-Pacific hub enabled best practice to be shared globally.
The key to our success was our ability to rapidly find the right staff, our flexiblity and responsiveness in working with a fast-paced client, and our multi-market coverage which ultimately enabled us to share our experience and deliver the programme across borders.