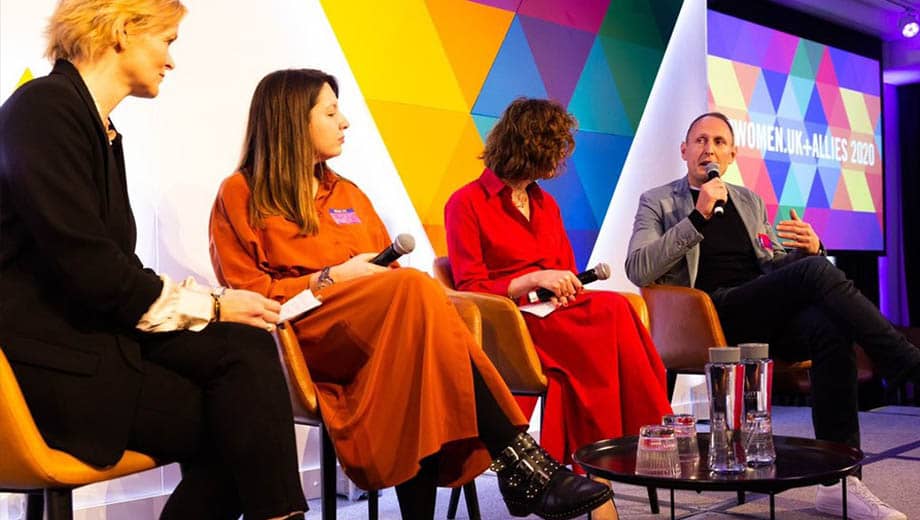 We set the stage to bring together and inspire women from across the Omnicom network
Omniwomen + Allies Leadership Summit
To organise and manage the annual Summit, which aims to help increase the number of women in senior positions and influence and inspire women in leadership roles.
Traditionally held on International Women's Day, the Summit has featured a variety of themes, with a common goal to celebrate and enable women from all backgrounds to fulfil their potential through workshops, discussions and talks from inspirational and diverse speakers. Historically, key note speakers have included the former leader of the UK Women's Equality Party, Sophie Walker, Ex Acting Editor-in-Chief for Elle, Lotte Jeffs and Shelley Zalis, CEO of The Female Quotient.
For the last 6 years, we have played an integral part in organising the Omniwomen + Allies UK Annual Summit, which welcomes around 300 Omnicom UK delegates. Year on year, we are responsible for experience management and consultation, content and speaker management, onsite and production logistics, delegate and live management.
To build on the success of the Summit and grow the Omniwomen community in 2021, the committee decided to introduce a membership programme with activities planned throughout the year. The first event – the 2021 Summit – was delivered virtually, allowing us to reach a much wider audience with over 700+ attendees. Using a bespoke virtual platform and live studio, guests were immersed in this year's theme; (re)Learn to Lead.
Since its inception, the Omniwomen UK initiative has reached thousands of women and their male allies from the Omnicom network and has made good progress in increasing female representation in senior management across Omnicom companies. To date, over half (55%) of the leadership roles across the Omnicom network are currently held by women. The network has also seen a 93% increase in female representation on the Management Board in the last 5-years, with a 7% increase from 2019.