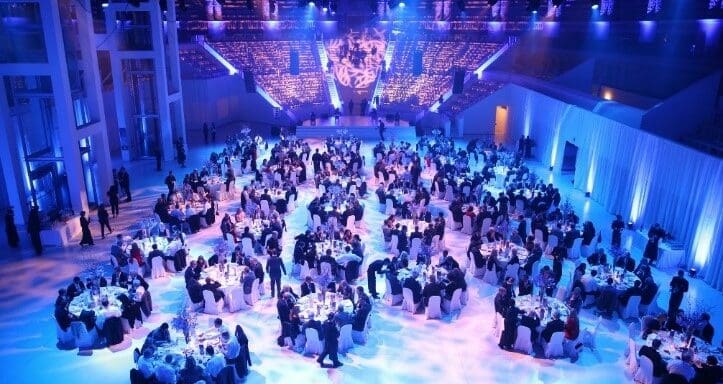 Yachts, helicopters & more combined to culminate in an enormous, award-winning experience
To organise and execute Tata Consultancy Services prestigious three-day conference for 350 international business leaders in Europe.
From speaker sourcing to content creation, delegate management (including VVIPs) to production and creative implementation, Tata Consultancy Services trusted us to manage every aspect of their annual Summit in Cannes, Barcelona and Venice over three consecutive years.
For such a highly anticipated event, we knew we had to pull out all the stops in creating an unforgettable experience year on year. With networking activities taking place on racing yachts and helicopters, high profile speaker sessions including Nicholas Sarkozy, pre-plenary session workouts and dinners at exclusive historical landmarks, we ensured guests were motivated whilst simultaneously immersed in the local culture, creating once in a lifetime experiences for all who attended.
The Cannes event went on to win a number of awards including 'Best International Conference of the year' at the C&IT Awards.