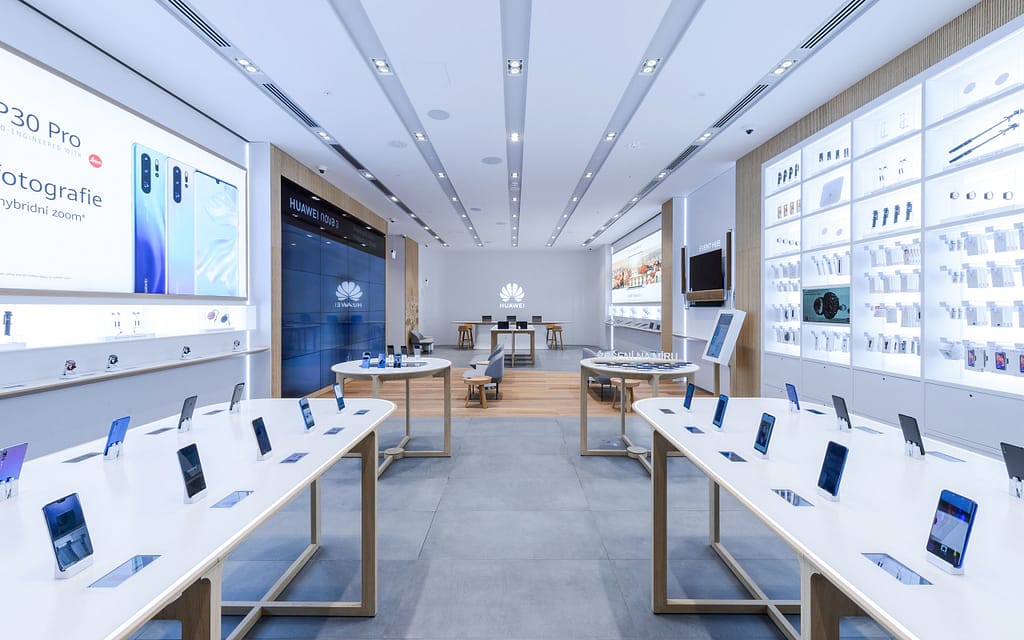 Premium design met creative tech as we created Huawei's first ever experience stores
With more and more retailers looking at the future of retail experiences, Huawei appointed us to create the concepts and designs for their very first Huawei Experience Stores in order to elevate Huawei into the premium sector and enable customers to really experience the brand's values and how they translate to their products.
Our design team's inspiration was born from the concept of framing (both metaphorically and physically) which embodies Huawei's audience's relentless quest to capture unique and inspiring content.​
Physical and digital consumer interactions within the stores which we designed included:​ Smart accessory walls with interactive screens, interactive digital product display tables​, cafes, wellness and events zones​, augmented reality product demonstration areas​ and a full digital in-store catalogue
Each store was a different size, so our experiences had to be configurable in multiple ways to reflect the varying layouts and available floor space.​
​We also acted as advisory council to the build agencies around Europe, working closely with them and the client in order to approve plans, materials and changes, as well as leading conversations around wayfinding and customer journey.