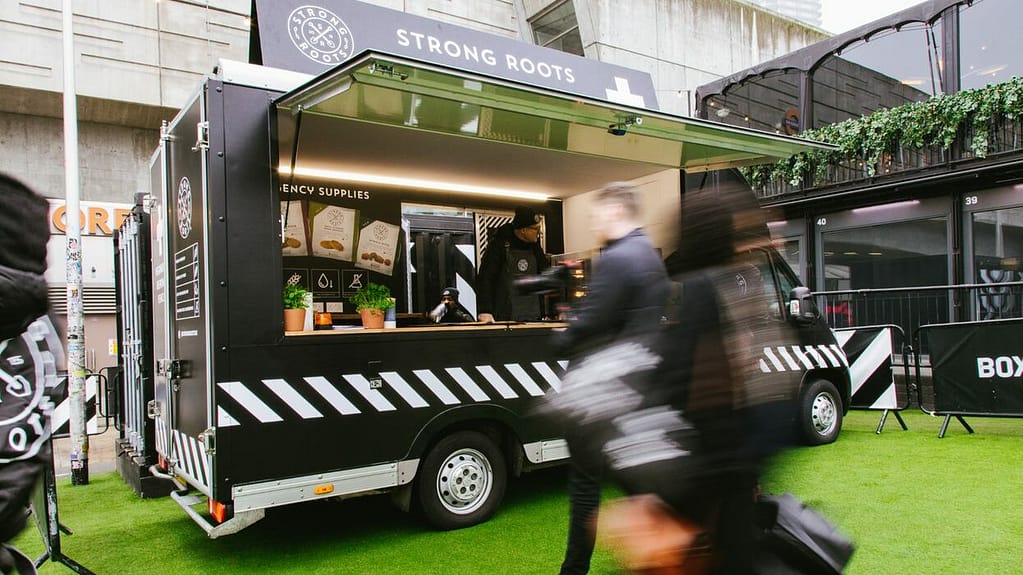 Our Veganuary sampling experience helped thousands keep their New Year's Resolutions
Veganuary Response Vehicle
To create a strategically driven, content-friendly product trial campaign for Strong Roots, that would inspire meat-a-holics to tackle their cravings with plant-based meals and in turn, help everyone on their journey of eating less meat.
We capitalised upon the opportunity to establish Strong Roots' credentials as an ally to those in need of some culinary inspiration and those transitioning to plant-based diets after the New Year.
Our solution was the Veganuary Response Vehicle, a PR-worthy sampling setup from which freshly-baked samples, the world's first meat patch and recipe booklets were distributed to passers-by. The vehicle itself had an ambulance-like aesthetic with a flashing beacon that ensured a stand-out presence in eight nationwide UK locations, across 15 live days.
We smashed our initial targets and distributed over 20,000 samples alongside over 7,000 recipe booklets and 1,000 meat patches. The world's first meat patch received a lot of media attention through its innovative scratch and sniff mechanic, especially after being endorsed by celebrity and professional boxer, Tommy Fury, which helped to amplify the wider activity online.